My Blog
Posts for category: Dental Procedures
By Denton Family Dentistry
May 14, 2019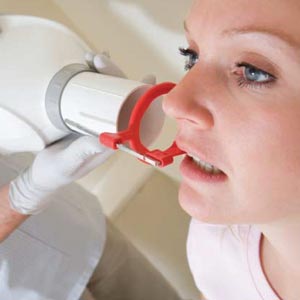 It's difficult to measure how x-ray imaging has transformed dentistry since its use became prominent a half century ago. As equipment and methods standardized, the technology revolutionized the way we diagnose tooth decay and other mouth-related issues.
One of the more useful of these methods is called the bitewing x-ray. The term comes from the shape of the device a patient holds between their teeth with the film attached on the side toward their tongue. We direct the x-ray beam to the outside of the patient's cheek, where it passes through the teeth to expose on the film. Its particular design provides clearer images since the patient's bite helps keep the film still and distortion-free, making it easier to view signs of early tooth decay.
Bitewing x-rays usually consist of four films, two on either side of the mouth, necessary to capture all of the teeth (children with smaller jaws, however, often only require one film per side). How frequently they're conducted depends on a number of factors, including the patient's age: children or young adolescents are usually filmed more frequently than adults, usually every six to twelve months. Frequency also depends on a patient's particular decay risk — the higher the risk the more frequent the x-ray.
Regardless of how often they're performed, a similar application principle applies with bitewing x-rays as with any other radiological method: As Low As Reasonably Achievable (ALARA). With the ALARA principle in other words, we're looking for that sweet spot where we're able to detect the earliest stages of dental disease with the least amount of radiation exposure.
Bitewings fit this principle well: a patient receives only a fraction of the radiation exposure from a four-film bitewing as they do from a daily dose of environmental radiation. Factor in new digital technology that reduces exposure rates and bitewings pose virtually no health risk to patients, especially if conducted in a prudent manner.
The benefits are well worth it. Thanks to bitewing x-rays we may be able to diagnose decay early and stop it before it causes you or your family member extensive tooth damage.
If you would like more information on the importance of x-rays in dentistry, please contact us or schedule an appointment for a consultation.
By Denton Family Dentistry
April 24, 2019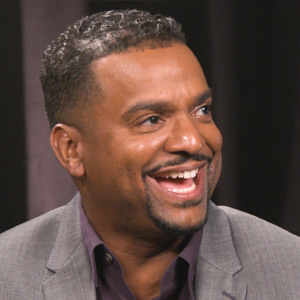 As the host of America's Funniest Home Videos on ABC TV, Alfonso Ribeiro has witnessed plenty of unintentional physical comedy…or, as he puts it in an interview with Dear Doctor–Dentistry & Oral Health magazine, "When people do stuff and you're like, 'Dude, you just hurt yourself for no reason!'" So when he had his own dental dilemma, Alfonso was determined not to let it turn onto an "epic fail."
The television personality was in his thirties when a painful tooth infection flared up. Instead of ignoring the problem, he took care of it by visiting his dentist, who recommended a root canal procedure. "It's not like you wake up and go, 'Yay, I'm going to have my root canal today!'" he joked. "But once it's done, you couldn't be happier because the pain is gone and you're just smiling because you're no longer in pain!"
Alfonso's experience echoes that of many other people. The root canal procedure is designed to save an infected tooth that otherwise would probably be lost. The infection may start when harmful bacteria from the mouth create a small hole (called a cavity) in the tooth's surface. If left untreated, the decay bacteria continue to eat away at the tooth's structure. Eventually, they can reach the soft pulp tissue, which extends through branching spaces deep inside the tooth called root canals.
Once infection gets a foothold there, it's time for root canal treatment! In this procedure, the area is first numbed; next, a small hole is made in the tooth to give access to the pulp, which contains nerves and blood vessels. The diseased tissue is then carefully removed with tiny instruments, and the canals are disinfected to prevent bacteria from spreading. Finally, the tooth is sealed up to prevent re-infection. Following treatment, a crown (cap) is usually required to restore the tooth's full function and appearance.
Root canal treatment sometimes gets a bad rap from people who are unfamiliar with it, or have come across misinformation on the internet. The truth is, a root canal doesn't cause pain: It relieves pain! The alternatives—having the tooth pulled or leaving the infection untreated—are often much worse.
Having a tooth extracted and replaced can be costly and time consuming…yet a missing tooth that isn't replaced can cause problems for your oral health, nutrition and self-esteem. And an untreated infection doesn't just go away on its own—it continues to smolder in your body, potentially causing serious problems. So if you need a root canal, don't delay!
If you would like additional information on root canal treatment, please contact us or schedule a consultation. You can learn more by reading the Dear Doctor magazine articles "A Step-By-Step Guide to Root Canal Treatment" and "Root Canal Treatment: What You Need to Know."
By Denton Family Dentistry
March 15, 2019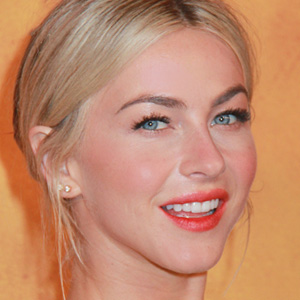 Once upon a time, celebrities tried hard to maintain the appearance of red-carpet glamour at all times. That meant keeping the more mundane aspects of their lives out of the spotlight: things like shopping, walking the dog and having oral surgery, for example.
That was then. Today, you can find plenty of celebs posting pictures from the dentist on social media. Take Julianne Hough, for example: In 2011 and 2013, she tweeted from the dental office. Then, not long ago, she shared a video taken after her wisdom teeth were removed in December 2016. In it, the 28-year-old actress and dancer cracked jokes and sang a loopy rendition of a Christmas carol, her mouth filled with gauze. Clearly, she was feeling relaxed and comfortable!
Lots of us enjoy seeing the human side of celebrities. But as dentists, we're also glad when posts such as these help demystify a procedure that could be scary for some people.
Like having a root canal, the thought of extracting wisdom teeth (also called third molars) makes some folks shudder. Yet this routine procedure is performed more often than any other type of oral surgery. Why? Because wisdom teeth, which usually begin to erupt (emerge from beneath the gums) around age 17-25, have the potential to cause serious problems in the mouth. When these molars lack enough space to fully erupt in their normal positions, they are said to be "impacted."
One potential problem with impacted wisdom teeth is crowding. Many people don't have enough space in the jaw to accommodate another set of molars; when their wisdom teeth come in, other teeth can be damaged. Impacted wisdom teeth may also have an increased potential to cause periodontal disease, bacterial infection, and other issues.
Not all wisdom teeth need to be removed; after a complete examination, including x-rays and/or other diagnostic imaging, a recommendation will be made based on each individual's situation. It may involve continued monitoring of the situation, orthodontics or extraction.
Wisdom tooth extraction is usually done right in the office, often with a type of anesthesia called "conscious sedation."  Here, the patient is able to breathe normally and respond to stimuli (such as verbal directions), but remains free from pain. For people who are especially apprehensive about dental procedures, anti-anxiety mediation may also be given. After the procedure, prescription or over-the-counter pain medication may be used for a few days. If you feel like singing a few bars, as Julianne did, it's up to you.
If you would like more information about wisdom tooth extraction, please call our office to arrange a consultation. You can learn more in the Dear Doctor magazine articles "Wisdom Teeth" and "Removing Wisdom Teeth."